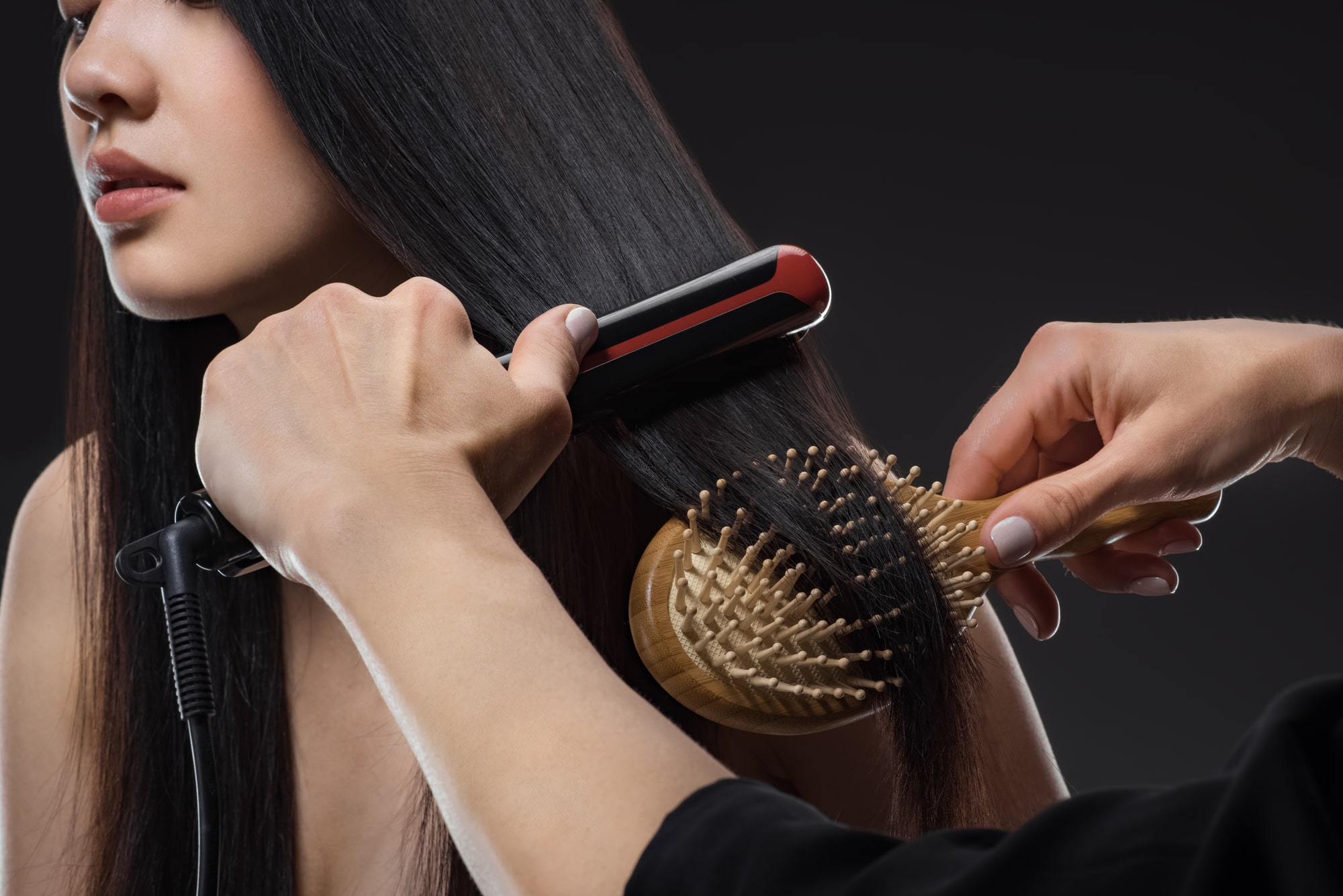 Brazilian straightening
It is one of the best-known fabric softeners, especially because of the natural effect it has on the hair. During the Brazilian smoothing, we certainly smooth the hair, but also we nourish the hair so that they are as soft and silky as possible. If you dream of wavy hair falling on your shoulders, this is exactly the straightening you need.
French straightening
French smoothing is composed of keratin and hyaluronic acid. First of all, it is a procedure for deep hair repair. As a result, our hair is more elastic, soft, shiny and easy to comb. They are more fluid but do not become completely stiff. After application, hair should be left dry for three days for maximum results. The advantage of this smoothing is that it can be done even on very damaged hair. It will even bring them the greatest benefit.
Tannin straightening, taninoplasty, enzymotherapy
Tannin straightening or tanninoplasty is a new way of straightening hair without damaging it, using products based on tannins and other natural elements. It looks a bit like a Brazilian smooth, but keep in mind that it's not exactly the same. They do not contain formalin, glyoxylic acid or any other chemical derivative. Their use does not have a negative effect on the hair. Instead, this method helps to heal and repair the most damaged hair due to the ingredients of the products used. In most cases, the treatment does not encapsulate the hair fibers. Nutrients and moisturizers freely penetrate deep into the scales. This type of smoothing is called "thermoactive". The product needs heat to start working, so this needs to be done with a brush or straightener.
Japanese straightening aka Yuko System
This is the most complete and effective method. If you've tried everything and your hair refuses to straighten the way you want it to, Japanese straightening or the "Yuko system" is your last chance.
Korean straightening
Korean smoothing can be considered the younger brother of Japanese smoothing. It is a henna treatment that changes the structure of the hair, making it permanently straight. It's a little smoother than its big brother and feels a bit more natural on certain hair types.