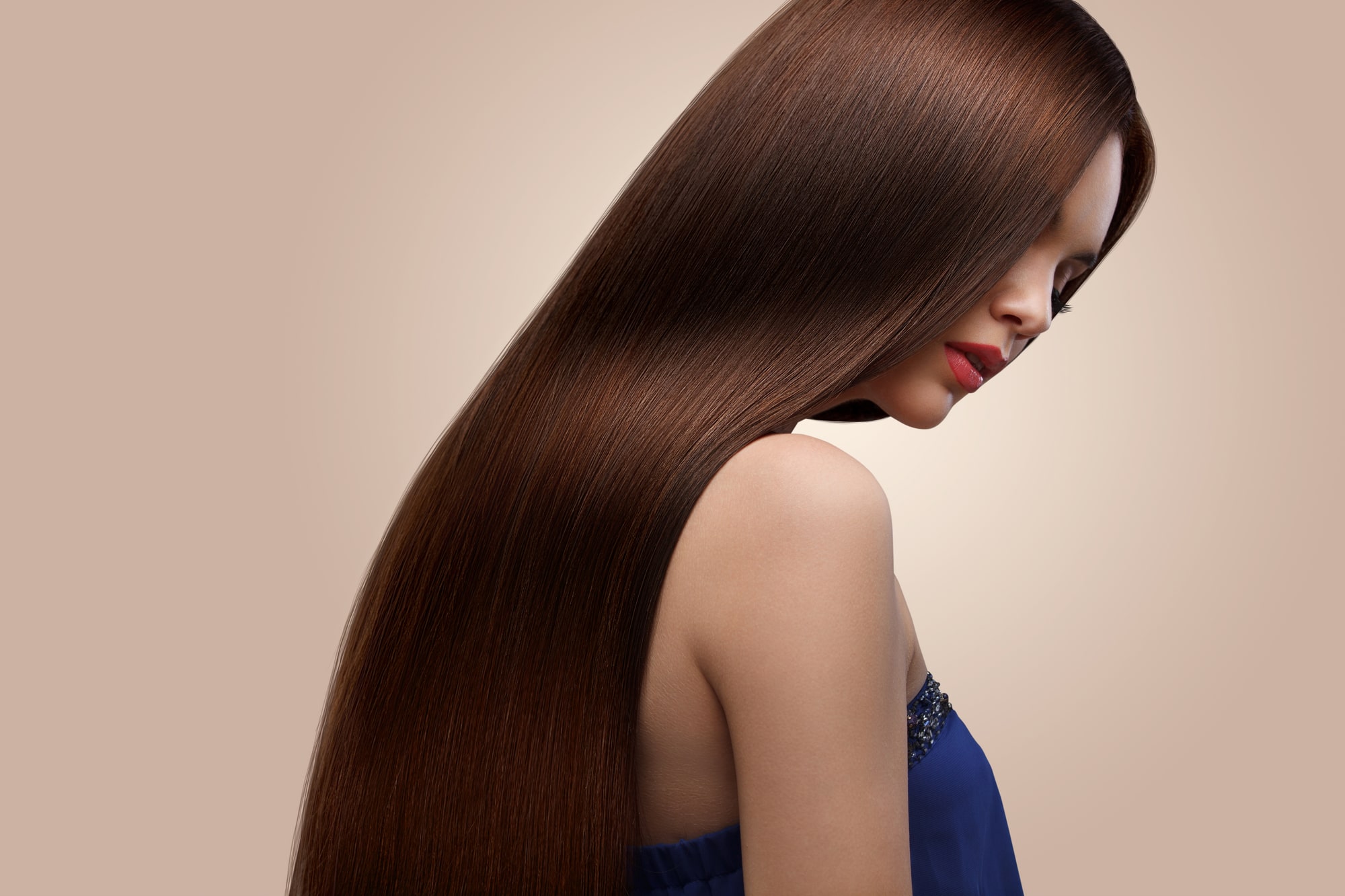 What is a French smoothing?
French smoothing was designed and created by Myriam Keraman, founder of the Myriam K brand. 100% made in France, French smoothing promises shine, hold and a fantastic silky feel.
Is French straightening safe and sound?
It is a moisturizing smoothing treatment enriched with hyaluronic acid and 100% natural keratin. In addition, it does not contain formaldehyde or formalin which is a chemical that damages the hair.

Like its cousins, Brazilian and Japanese smoothing, French smoothing is actually keratin smoothing. And yes, hair is mostly made up of keratin, and over time it dries out, which is where split ends come in!

It's much less drastic than Japanese straightening - you won't get chopstick-smooth hair - and unlike Brazilian straightening, it doesn't straighten the hair, but rather relaxes the hair fiber and the sheath.

In short, a healthy 2-in-1 straightening treatment that strengthens, repairs and deeply nourishes the hair.
What are the components of French smoothing?
Enriched with lily flower extracts, diamond powder, cashmere keratin and hyaluronic acid (powerful moisturizing and anti-aging active ingredient), this smoothing is a disciplined thermodynamic treatment.

This disciplining thermodynamic treatment concept disciplines unruly hair, restoring hydrated and shiny hair. This makes styling easy and gives silky hair.
French straightening is suitable for what type of hair?
For all hair types: curly, curly, wavy, short, long, medium, male or female hair. This straightening is good for all hair types except gray hair.

For white hair, there will be a yellowing effect. To cheat, it is advisable to first apply French smoothing, and then proceed to staining.

The effect will always be stunning.
How to maintain a French straightening?
Clearly, Myriam K. products are the reference products to maintain this smoothing. After all, this is a creative keratin skincare brand.

It offers a complete package: shampoo, moisturizing mask, keratin spray and glitter oil for a perfect result and touch after drying. They will also smell good.