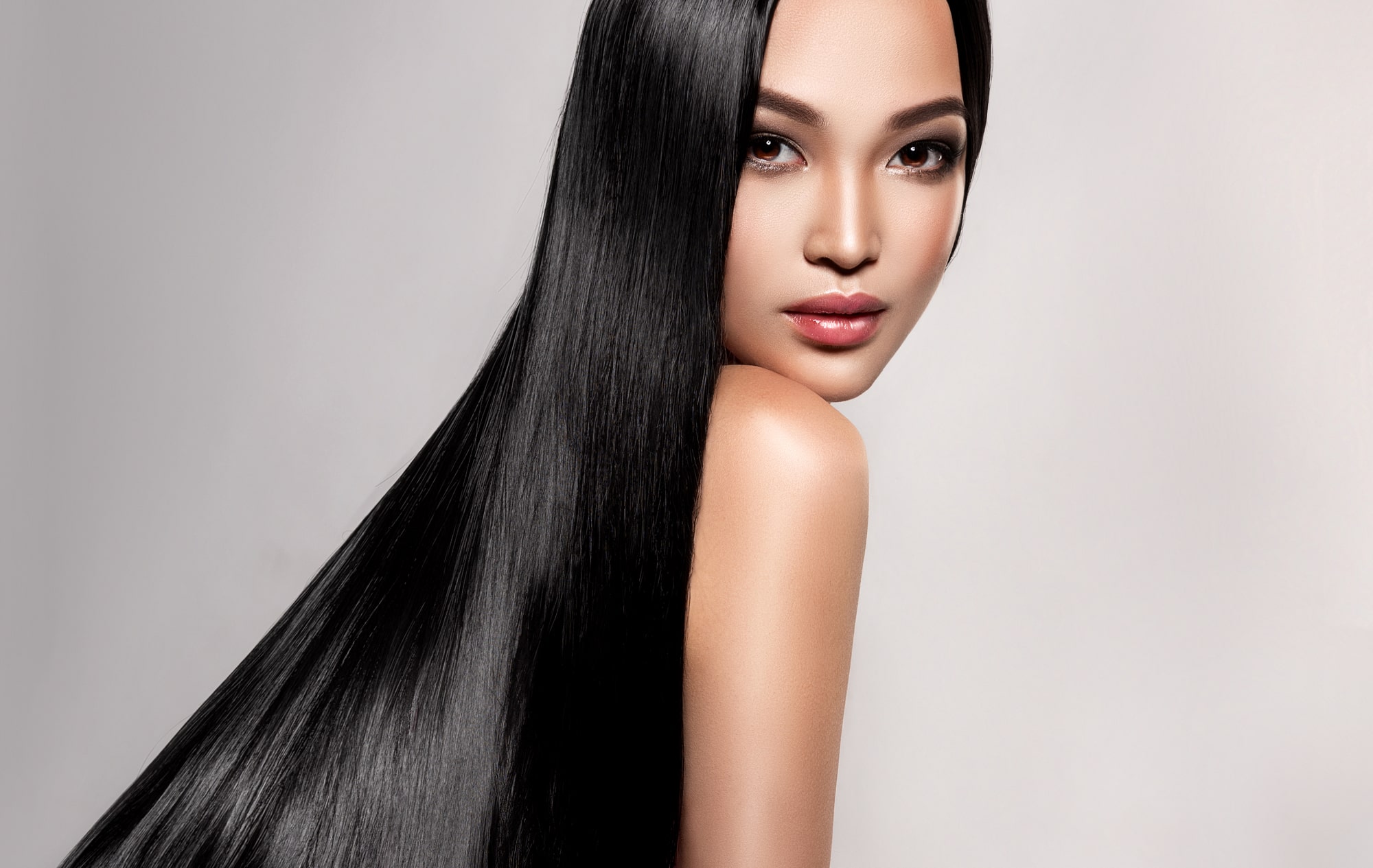 What is a Korean straightening?
Do you want to get rid of frizzy and unruly curls for good, especially the straighteners you use almost every day that end up ruining your hair? Why not try Korean straightening?

Compared to Japanese straightening, Korean straightening is less aggressive and chemical, but more effective than Brazilian straightening, Korean straightening is an excellent solution to stop worrying about frizzy hair.
How does Korean straightening work?
Unlike other more well-known smoothings such as Brazilian smoothing, Korean smoothing is not a treatment and therefore does not nourish the hair. It is designed to modify the nature and structure of the hair.

The active ingredient in Korean permanent straightening is thioglycolic acid in combination with henna. In addition, it is the only straightening process that can be applied to hair treated or dyed with henna.

Like most long-lasting straightening, it involves opening the microflakes of the hair, then working them so that they penetrate the hair fiber, then fixing them by heat using a heating plate. ceramic.
What are the ingredients of Korean straightening?
As its name suggests, Korean smoothing uses Korean products. These products can be obtained in neighboring regions of the Asian continent.

Korean straightening is chemical straightening. Its main components are thioglycolic acid, henna, keratin and silk proteins.

Thioglycolic acid is able to destroy the natural structure that connects hair atoms to each other and causes frizz.

Henna is a natural ingredient widely used for its coloring properties. In Korean smoothing, it performs the caring function. Devoid of creamy moisturizing or restorative properties, it protects the hair under the action of thioglycolic acid. This avoids the same brittle effect as Japanese smoothing or straightening.

Keratin is a protein naturally present in hair fibers. Promotes hair hydration and shine, thus enhancing the effect of henna in the Korean straightening process.
How do I maintain my Korean straightening?
Korean straightening causes changes in the structure of your hair, no matter how much humidity your hair is exposed to, shampoo or even water, sea water and chlorinated pool water, there is no risk of losing its firmness .

However, you can use keratin shampoo to keep your hair shiny. This will keep your hair hydrated and soft over time.

If your hair is as smooth as day one, your roots will regain their natural look as the hair regrows. Therefore, it is recommended to repeat the Korean straightening twice a year to maintain an even and smooth appearance.
Who can perform Korean smoothing?
Korean straightening is not for everyone. In fact, it is recommended to do it on already healthy hair, natural or dyed with henna.

This smoothing is very aggressive and can be risky for already damaged, dry or brittle hair. If this applies to your hair, your stylist should also ditch the Korean straightening and steer you towards a more nourishing straightening.

On the other hand, regarding the nature of the hair, it works on most hair: wavy, frizzy, even frizzy. However, results may vary depending on the curl density of natural hair.

Korean smoothing is not recommended for teenagers under 15 years old. In fact, the hair has not yet reached its final shape and Korean straightening can be detrimental to the regeneration or further development of the hair.
What are the benefits of Korean smoothing?
As mentioned above, Korean straightening is straightening that changes the structure of the hair. Its main advantage is therefore that its holding time is constant... or at least very long, because when the length is restored, that is to say after 6-8 months, it will have to be re-straightened.

The smoothing effect of this straightening is also more pronounced than Brazilian straightening due to its chemical composition. So, depending on the level of hardness you are looking for in your hair, this can be particularly interesting.

Finally, while the stiffness is greater than Brazilian straightening, Korean straightening helps retain the texture and softness of the hair, giving it a fairly natural appearance.